These magazine covers make great gifts for anniversaries, birthdays or any other occasion. Since all text can be edited you can use them for any purpose.
Select Magazine Cover Template
Edit Text
Add Your Own Photo or Use One From Our Gallery
Download
Select any template to create custom magazine cover photos. Replace the images with your photos or select an image from the gallery which offers over 1.6 million images. Create beautiful magazine covers in under two minutes and with no graphic experience or software required.
Anniversary

Open Anniversary Magazine Cover

Open Anniversary Magazine Cover
Birthday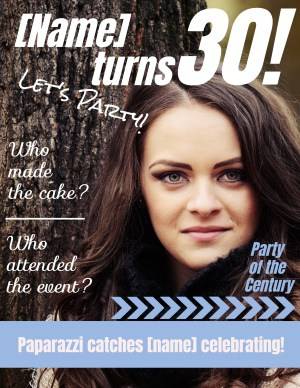 Open Birthday Magazine Cover
Times

Open Time Magazine Cover
National Geographic

Open National Geographic Cover
Seventeen

Open Seventeen Magazine Cover
Vogue Magazine Cover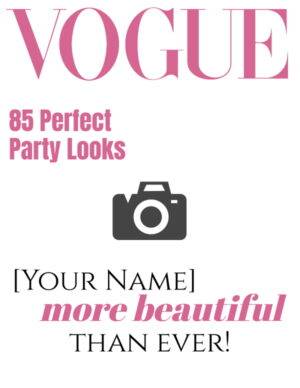 Vogue Magazine Cover
How to Make Custom Magazine Covers
Select a theme above and open the magazine cover maker.
Select a template. You can change the text, images, and colors.
Edit the text.
Change the photo/s.
Add shape/s (optional).
Change the color of the shape (optional).
Download your magazine cover image when you are satisfied with the result.
Is there any charge?
No, you can use our free app to create magazine covers with no limitations. However, if you want to place them on any other website then you are required to link back to this website.